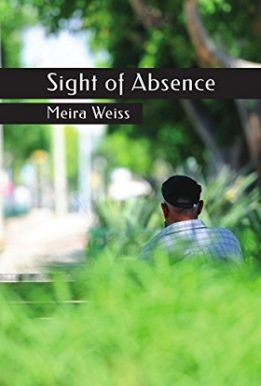 Author: Meira Weiss
Language: ENGLISH
Category: רומנים, ספרות נשים
Sight of Absence
A father searching for the truth behind his son's death in the Yom Kippur War
Karol Berkowitz is informed that his son, Yoji, was killed in combat by Egyptian soldiers in the Sinai desert in the Yom Kippur War. Lack of detailed description of the death makes him suspect a military cover-up, and he decides to conduct his own investigation, in the desert, in spite of military officials objections. One clue after another, his search after his son's killer leads him to the very basis of human existence and to the lowest place in hell. Will he be able to return?
˃˃˃ War is never over. It lives within its survivors and changes their lives forever.
Sight of Absence brings Karol's voice together with others, among them soldiers who were abandoned in the desert and the author herself: an anthropologist who becomes personally involved in his case while escorting Karol in his journey.
˃˃˃A captivating thriller that surfaces fundamental questions about the meaning of life and the impact of war.
Sight of Absence presents a gripping death mystery with an overwhelming solution and an unexpected ending that leaves the reader speechless. It touches on human issues and fundamental ethical dilemmas, keeping its reader flipping through the pages with bated breath. An engrossing murder mystery and an exceptional antiwar statement that leaves an inspiring impact on the reader.

-->