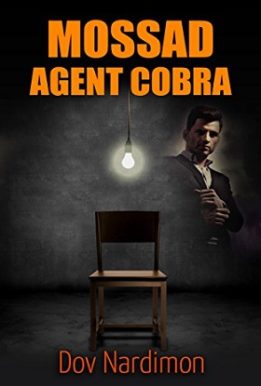 Author: Dov Nardimon
Language: English
Category: מתח, מסתורין, פשע
Mossad Agent Cobra
An espionage fiction story that envisioned the threats the world is exposed to today: the GLOBAL JIHAD from central Asia to Iran and Syria
Nisim Kobarsky, a high ranking Mossad agent named "Cobra", finishes a long and nerve-racking period of service in Syria. He is sent on an apparently low-key, low-risk mission: he assumes the identity of Pedro Tariki, an Argentinean of Syrian origin and studies biology at the Sorbonne in Paris. His mission is to follow the roots of the revolutionary Muslim movements, which have flourished under the intellectual liberalism that France has always cherished.
Cobra exceeds all expectations thanks to a friendship he develops with Sergey Ismailov, a Muslim, Tajikistan-born, Soviet officer, who proves to be an excellent source of intelligence. Even Cobra's French sweetheart, Denise is unaware of his true identity.
Then the predator becomes the prey as the tables turn. A hostage of the Islamic revolution in Iran, Ismailov concocts a diabolical scheme in which the unsuspecting Cobra is involved. Should he succeed, Israel would face a national disaster.
Mossad agent Cobra is the story of a head-on collision between two lone wolves, both captives of their principles and both highly trained professionals. The plot takes the reader across the globe, from the crumbling Soviet Republic, through Tehran, to Paris, Syria, Buenos Aires, and Israel. Global Jihad serves as the inspiration for this fictional scenario that is chillingly probable.