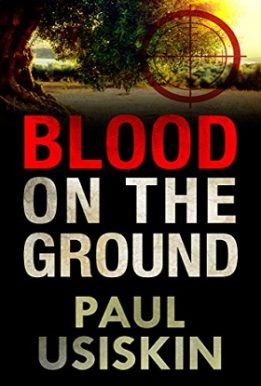 Author: Paul Usiskin
Language: English
Category: מתח, מסתורין, פשע
Blood on the Ground
Murder and a dangerous love affair across the Israel-Palestine divide
Israel Police investigator Dov Chizzik, a decorated war hero and 'Super Cop', is promoted to head TPI – Techno Pornography Investigations – fighting Internet porn. Caught in a honey trap set by the anonymous Porn King, his career and marriage are destroyed. Down and out, living in his car, Dov is offered a solo political investigation that will open unexpected doors and introduce him to a new and dangerous love affair.
A romantic thriller based on real events
Dov is offered a way back to the police if he lends his name to a false report about the deaths that took place during the October 2000. At the crime scene, he falls for Lana, a bright Palestinian student who faces the threat of honor-killing by her family because of their love affair. She has witnessed murders he is asked to cover-up. Will he risk his career for his truth?
The unknown truths about the place we think we know
From a small Palestinian village in the Galilee to the Criminal Court in The Hague, through a rape investigation at a university and another dark offer by the Justice Ministry, Blood On The Ground weaves political realities in the Middle East into a gripping drama that will grab you from the very first page.