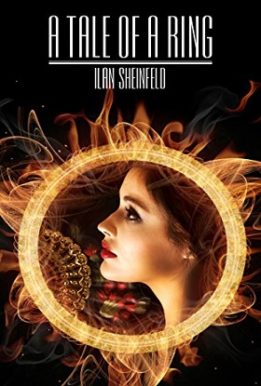 Author: Ilan Sheinfeld
Language: English
Category: רומנים, ספרות נשים, סיפורת
A tale of a ring
The extraordinary story behind the international pimping network that deceitfully recruited Jewish women to prostitution.
Esperansa Gantz is a Jewish prostitute living in Buenos Aires. Like her mother and grandmother before her, she shares a dark secret involving a magical ring that passes in the family, from mother to daughter.
History and fantasy blend with passion, magic, and vice in a rich and compelling tale that will grab you attention from the very first page.
A Tale of A Ring is a fascinating page-turner based on the real historical events which took place in Argentina and East-Europe between the years 1870-1930. An organization of Jewish pimps by the name of Tzvi Migdal persuaded Jewish families in Poland and Lithuania to entrust it with their daughters, promising to marry them to Jewish husbands or find them domestic work in Jewish homes in Buenos Aires. These girls fell victim to a sophisticated underground network that enslaved them for the rest of their lives, with the support and collaboration of the local police and the government.
The Jewish community fought with all their might against these pimp and their supporting partners, which were called "Las Impuros" – The Unclean. The same caused the affair to be silenced and repressed from the collective memory of the Jewish community. Now, for the first time, the historical truth is revealed, in a well-researched and fascinating novel that became an Israeli best seller, selling over 80,000 copies since its publication in 2007.
A Tale of A Ring is the third novel by the prolific poet, playwright, and novelist Ilan Sheinfeld, twice the winner of the Israeli Prime Minister's Prize for Literature (1990, 2015) and a highly appreciated writer, activist, and editor.
Don't miss this intelligent and grabbing story, which arches across the real and the occult, lending a surprising perspective on the sensitive tensions between personal and collective memory.