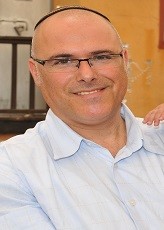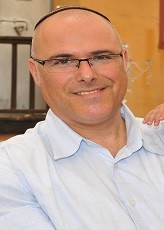 דני אור פוקס
Danny Or Fox is the father of Uriel, an eight-year-old child with autism. At a young age, Danny's teachers told his parents he is dyslexic, with learning disabilities – but is excellent in the break time, which led him to becoming an excellent soccer player who now plays for the Israeli national soccer team.
After graduating from high school, Danny was recruited to the IDF and served in the Navy on missile boats. During his service, he became a commander of courses.
A little before his discharge from the army, he met his first wife, to whom he married and also had two children with, Roni and Gili.
After his service in the army, Danny started his first business selling mugs with custom-made engravings – an idea he invented and carried out himself. The business succeeded until the Gulf War in 1951 which made his business fall apart and led to him opening a new business for desserts.
After getting divorced and re-married, he started a farm for growing winged animals and made a fun and profitable business.
When the first child of Danny and Natalie – Uriel – was born, Danny's life changed completely. When Uriel reached the age of one, he was injected with a vaccine, which after a few days turned him into a child with autism.
This discovery was a turning point in Danny's and his family's lives – their lives became a complex challenge involving wars in the Israeli bureaucracy and in a society which accepts no one a bit different.
His many challenges led Danny to write a lecture called "Life with Uriel", which gained immense fame in Israel. Their touching lecture is presented in a humoristic way and excites the lives of Danny and his wife with their unique son.
Because of the lecture, Danny challenged himself to write a book (a dyslexic person writing a book) and has written the book "Life with Uriel – Different but Equal", where he opens a door to his personal life and his family's life, speaks about Uriel and charms the readers with the magnificent tales of the world in which he lives.
The book presents a very strong message of accepting differences between people, and its goal is to raise the awareness of accepting different people and integrating them into society as equal citizens and not as a burden.