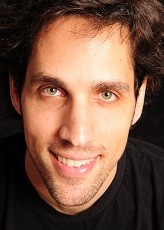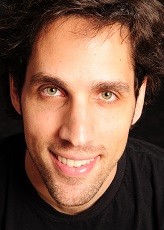 שי עמית
Shai Amit is one of the leading new voices in the Hebrew literature. His refreshing use in the ancient language created an original way of writing. His novels glide between illusion, reality, imagination and experience.
In 2015 He is considered to be one of the most influential authors on the young generation in Israel. Amit has expanded his presence in the internet and social medias with his weekly blogs, daily facebook posts, twitter and instagram.
Shai Amit was born in Jerusalem 1980 and grew up in Ashkelon, a southern city on Israel's Mediterranean coast. Both of his parents were teachers and Amit grew up surrounded by books and music. Although Israel is a melting pot of Hebrew people from all over the world, Amit's cultural background is exceptional even in this context.
His mother is half Ethiopian half Yemenite and his father is half Polish half Hungarian. That has often influenced his writing too.
His first book "Those Moments" was written at age 21, and was published in Hebrew in 2003. "Tender" is his second novel and the first to be translated. The Hebrew title was published in Israel 2011 and became a best-seller after a year.
He has a B.A from Tel Aviv University in Philosophy & History of the Middle East and has participated in exchange of students program between Israel and Egypt. Fluent in Hebrew, English and Arabic.
The man behind the author has another two "loves" after writing – practicing martial arts & working with youth. Amit has dedicated his time in the last years combining these three loves all together in numerous projects, fellowships, friendly societies and associations. From working with deprived youth in the slums to developing a new way of teaching for kids with ADD ADHD, and even Asperger.