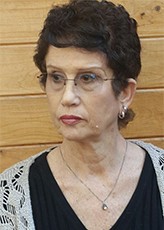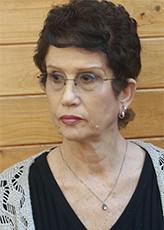 טלילה עירוני
Tali Nattiv-Ironi published her first book, Ella, in 2000.
She also produced, directed, and edited a short documentary film, The Last Lipstick: Parting from Mother, and produced, filmed, directed, and edited a short documentary, Letters from Grandpa: A Personal Journey in Germany. The latter film was produced in three languages: Hebrew, English, and German.
She played a leading role in an Israeli film, The Winshel Affair (Best Actress Award, 1979).
Tali wrote and directed two plays at the Ra'anana Municipal Theater. She documented Holocaust survivors as part of Steven Spielberg's Holocaust visual history project and lectures for various forums about her experiences as part of this project.
She edited the book Anti-Aging by Prof. Rafi Carasso and has translated dozens of books for top publishing companies in Israel (Ministry of Education Prize for the translation of children's and youth literature).
Tali worked as a television reporter, interviewer, production assistant, and director of educational television, cable television; hosted a program on culture and art on Channel One; and currently serves as host of a regular monthly program on community television in the Sharon Region. She was a journalist for Davar, Haaretz and Yediot Aharonot and director of the Meitar Association for Cultural Relations among the Jewish People.
Tali is a graduate of Tel Aviv University (in philosophy, theater, and communication), Brooklyn College (television and creative drama), and the Jewish Theological Seminary in New York.
She was born in Tel Aviv, Israel.