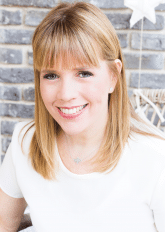 דורית קרייזר
Dorit Kreiser has been a midwife since 1994. During the years when she worked at the Sheba Medical Center in Ramat-Gan, she worked as an instructor for the nurse's academy, tutored in the OBGYN ward and had the honor of establishing the first maternity hotel in Israel. At the maternity hotel, she served as the head nurse in the nursery. After observing thousands of babies, she realized that the babies who fell asleep easily used to calm down by soothing themselves when falling asleep. During her long hours of observing mothers treating their newborns, she realized that many young mothers actually disturb their babies' sleep by holding them in their arms, feeding them when they are not hungry or using a pacifier. Since it is well known that babies are able to learn from day one, Dorit felt that there was a strong need to instruct parents in the right way to avoid bad habits that can interrupt their babies' sleep. In order to understand this process and discover the best way to help children learn the skill of falling asleep independently, she decided to study psychotherapy and parental guidance.
Dorit acquired her master's degree at the nursing school at Tel Aviv University (where she has worked as a lecturer ever since) and then completed her psychotherapy training both in dynamic treatment at Tel Aviv University and Adlerian psychotherapy at the Adler institute.
Over the last 18 years, Dorit has taught parents to assist their babies and young children with falling asleep by themselves without external intervention, using classical conditioning. Using her method, babies usually learn to sleep in 3 days.
She is currently working on her PhD degree on the subject of infant and children's sleep.
Her book on the method of teaching babies to sleep was originally published by Kinneret Zamora, one of the largest publishers in Israel, and was well received. 'Shilav', the largest baby and children's products chain in Israel, has purchased her books to sell at all of their branches. In addition, the books are sold in the two largest book chains in Israel: the Steimatsky chain and the Book Junction.