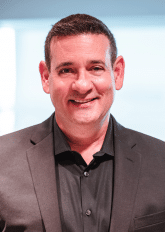 דוד זלצמן
David Zaltzman, a top executive in multi-billion-dollar companies, will teach you the password for growth. He shares valuable insights and tools that will help you master the language of success and become a magnetic communicator in no time!
Living in Toronto, Canada, with his wife and three kids, David is a highly sought after senior executive, author and a business coach. David brings to any venture over 20 years of experience with proven results in the corporate world, business operations and finance, real estate acquisitions, customer service systems, sales forces, and marketing strategies.
David has practiced law (corporate and real estate law) for 9 years after serving as a commander and officer in the Israeli army for 5 years.
After graduating from law and business schools (Tel Aviv university IL with Honors and Cornel University NY, US), David has completed various world-renowned leadership programs one of which, at Disney institute FL, US.
Armed with endless passion and enthusiasm to mentor others, David Zaltzman led various executives and professional teams to successfully proven financial results and constant excellence in customer satisfaction & employee engagement. In various companies and businesses, he has implemented successful plans, strategies and special methods of training that have enhanced revenues, effectiveness, performance and brand recognition.
With an impressive career behind him, mainly as a top executive in multi-Billion Dollar companies, David was fascinated to investigate what is behind people's success stories.
After reading hundreds of books, attending global elite seminars, mentored by industry leaders and communicating with top leaders, David cracked the code behind the major difference behind types of people in the world. Those who try to make it and those who know exactly what to do. So what do they know, that most people don't? These are the topics that David dedicates his time, efforts and focus – mentoring people and teaching them the language and action behind achieving success.