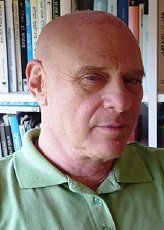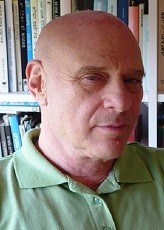 דר' אמנון ז'קונט
Amnon Jackont was born in Israel in 1948 and grew up in Ramat Gan. He was born to a bourgeois family that immigrated to Israel after WWII from Belgium and received a European education which laid emphasize on good manners. Yet, he soon realized that a well behaved boy cannot survive among children whose parents had come from different countries and preferred to settle accounts by fists rather than politeness.Since he was robust and physically strong, he had no problem dealing with belligerent boys.Yet apprehensive least he should harm other kids, he learned how to practice self-control.
In 1966 he was drafted to the IDF and participated in operations which are still kept in the dark. He was first wounded when the truck he rode hit a mine; he luckily survived and woke up in the hospital with a broken back. Four years later he was wounded again, while in service in a hostile foreign country, where he was imprisoned for several months before being released. His military experiences continually provide him with materials for his books.
After his service, Jackont became involved in a variety of business activities (insurance, securities and real estate) for over two decades. In 1997 he decided on a change of career and turned to the academic world. He completed his BA in the Department of History at Tel Aviv University in three years and graduated with honors. He then spent four more years writing a PhD dissertation. After the completion of his thesis, he began teaching prose-writing in a unique method, which he had developed, based on the dismantling and reassembling of theindividual's life experiences.
He has written eight novels, a collection of short stories, a financial-documentary book, and the biography of one of the heads of Mossad. All of his books became best sellers in Israel and some were translated into several languages including Chinese and Japanese. He is also the editor of some 200 books of various genres: from thrillers, to history and philosophy.
When asked which of his occupations he liked in particular, Jackont answers, "The combination between all of them…"