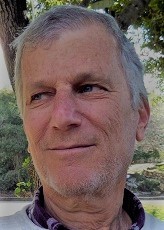 יצחק (איצי) באר
In October 2001, more than 15 years ago, shortly before his fiftieth birthday, Itzhak (Itzy) Be'er was diagnosed with advanced prostate cancer, includinga significant number of bone metastases. The medical system predicted his life expectancy as between nine months and two years. This was of course an enormous shock to him and his family. A short time later, after the picture became a bit clearer and the fog faded somewhat, Itzy decided to go out and fight for his life. Today, he can point to a huge victory. Although the cancer is not gone, Itzy lives with it in a strange symbiosis as an active man with an excellent quality of life.
Itzy was born in 1951 and lives in Israel. His family of farmers resides to this day in Sarona, a semi-cooperative agricultural settlement (moshav) in northern Israel, raising sheep and goats as their livelihood. Itzy is a father of three, an engineer by education, a former goat cheese maker, and a well-known prostate cancer survivor.
Today, many prostate cancer patients seek him out to learn from his experience and success. Itzy shares his personal knowledge, which he acquired over time, in order to help other prostate cancer victims and serves as a guide and mentor to those who need support in their struggle. Itzy also manages the Living with Prostate Cancer Association, a volunteer organization that supports prostate cancer victims in Israel.
This is Itzy's first book, published in Hebrew in 2010, with the English version published in 2017. It contains an epilogue that includes, among other matters, the insights Itzy has gained over the years in dealing effectively with cancer.