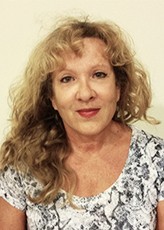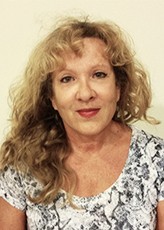 אורנה בן שושן
Orna Ben-Shoshan is an autodidact visual artist, illustrator, and graphic designer. Her artwork consists of metaphysical paintings that fall into the category of "visionary art."
Her images give the viewer a rare and insightful visit to places beyond consciousness. Her paintings release the imagination and extend the limits of ordinary perception. In her colorful scenes, which take place in a distant world, creatures and objects interact in unpredictable ways and are uninfluenced by the laws of physics. Critics remark that each one of her images is a world unto itself.
Orna conceives the images she paints through channeling. All of her paintings are completed in her mind before she transfers them onto the canvas.
Her images are executed with intricate detail and seasoned by a multitude of colors and decorative Patterns.
Orna explains her creative process:
"In a meditative state, when my mind goes blank, I tune in and can see glimpses of information that are channeled to me from some source (possibly from another realm). Although the landscapes, figures or objects look familiar to the ordinary person, they obey a different set of physical laws… The figures I paint are constantly exploring life in the realm of boundless possibilities. Can you imagine life without limitations, where mind power is so dominant that it controls matter? It is a rewarding and elevating experience when I succeed to channel this knowledge and create a positive impact on the viewer."
During her career as a fine artist, Orna has created a large body of work over the past thirty years. She has exhibited her paintings in numerous one-person and group exhibitions in galleries and museums. Her art has been published in magazines and editorial articles in Israel, Europe, and the United States.
At present, she is focusing her work on oil painting and digital art. In addition, she is involved in illustration and graphic design projects.
Orna is also the founder and owner of "Kabbalah Insights" – a self-publishing firm that produces metaphysical products for self-guidance and divination that incorporates her artwork with Kabbalistic symbols.
Being a lifetime student of esoteric philosophies and the Kabbalah, Orna created a line of guidance and divination tools that combine her artwork with Kabbalistic symbols.
To learn more, visit her "Kabbalah Insights" website at http://kabbalahinsights.com
To see her artwork, visit www.ben-shoshan.com