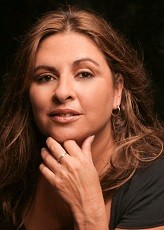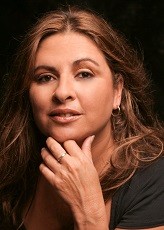 אורלי קראוס-וינר
I was born in 1959, in Israel, the eldest child of parents who immigrated from different parts of the world. My father came from Hungary after World War II, and my mother from Uzbekistan, after a long, ten-year journey with her family through the desert, by way of Afghanistan, India, and Sri-Lanka. My sixth book was about my father's family history, their brave and special story of survival through the Holocaust, and I dedicated my eleventh book to the story of the hardships endured by my mother's family in the desert.
My love of books goes back to when I was a child; my parents taught me to read at the age of four, and I've been a voracious reader ever since. I used to read under my desk at school, and I was kicked out so many times that, in high school, I went straight to the beach in Tel-Aviv with my books, not bothering to stop off at school. Nonetheless, I successfully earned a high school diploma, served in the army, and studied at Tel-Aviv University, for both an undergraduate and a graduate degree.
I worked as a flight attendant for El-Al airlines for seven years, then became a freelance writer for several newspapers. Three years later, based on my experiences and happy memories of those years in the air and the unique lifestyle of the flight crews, l wrote a romantic thriller about three flight attendants. The novel was an overnight success, and topped the bestseller list for weeks.
I've since published twelve books, all best sellers in Israel, many based on my personal stories, and those of my family and friends. I currently live in Tel-Aviv with my 21-year-old daughter, Gal, and my partner, Gili.
I write a book a year. My novels are romantic thrillers and historical romances, for the most part based on true stories. Naturally, those written about my family and my life are dear to my heart. On the other hand, I enjoy writing the romantic thrillers more, so it's hard to say which of my novels I like best. One thing is certain – I thank God every day for granting me the privilege of working at something I love so much.