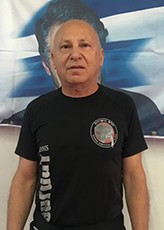 Zvika Gendelman
Prior to embarking on the writing of stories, Zvika Gendelman was an executive in a high-tech company for more than twenty years. For years, He has published dozens of articles in the Israeli media.
He believes that each one of us has an innate mental capacity that allows us to deal with complex situations on one hand, and to accomplish significant achievements on the other – a view conveyed in his stories.
Born in 1951, Gendelman has three children and he lives with his wife in an apartment overlooking a beautiful park in the Israeli town of Hod Hasharon.
He trained as an economist and an accountant, although he never worked in these fields.
As a very young man, he traveled the world with a backpack, gathering life changing experiences along the way.
He is an art lover, a culinary expert and has a black belt in the martial arts.