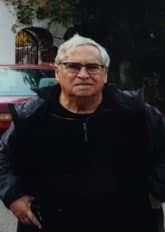 Adv. Yitzchak Borowsky
Yitzchak Borowsky (1948) is an attorney and a litigator with over 46 years of experience in the private sector, after serving as a senior assistant to the Tel-Aviv district attorney. As a son of a holocaust survivor, Borowsky was forced to manage his own mother's post-traumatic stress, grown severely after her husband's death in 1978. Together with his brother Emmanuel, Yitzchak gave himself completely to fighting for justice for all holocaust survivors, against the red tapes and intolerance of both German and Israeli authorities.
Borowsky's legal battles and Bluma's mental struggles are brought forth in his book, Auschwitz Prisoner 31119.