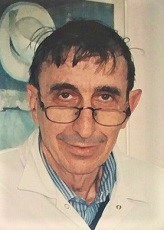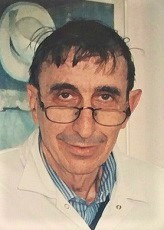 Dr. Yair Ben Ziony
Dr. Yair Ben Ziony, a small animal practitioner and owner of a veterinary clinic in Israel, was born in an Israeli village founded by Jewish immigrants from Eastern Europe. He studied at the Hebrew University's Faculty of Agriculture and graduated with honors from the Faculty of Veterinary Medicine at the University of Bologna, Italy. He completed his post-doctoral studies in 1967.
He has lectured at numerous international veterinary conferences, and his research papers have been published in the "Journal of the American Veterinary Medical Association" and quoted worldwide.
Dr. Ben Ziony is a widower, a father of four children, and a grandfather of nine. This book is dedicated to the loving memory of his wife, Vicky.