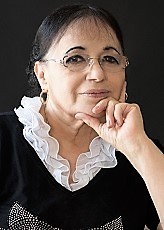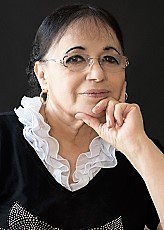 Yaffa Golan
Yaffa Golan is an Israeli businesswoman. She was born in Lebanon in 1942, immigrated to France when she was a child, and from there she moved to Israel. She grew up in poverty and want, in a family of six children, but she managed to break away, and become one of the first women in Israel to be employed as a bank branch manager.
In one of the branches of the bank where she worked, Golan exposed a grave case of embezzlement, and, following threats to her life, she was forced to retire. Afterwards, she discovered irregularities and corruption in associations that were assisting Holocaust survivors.
She embarked on a battle to expose justice and truth, for which she paid a heavy personal and financial price. For decades, Yaffa Golan has been active in the field of German pensions, and has promoted the rights of Holocaust survivors.
In 2014, Golan completed a 23-year process vis-à-vis the German authorities, thanks to which an amendment to German law was enacted, enabling retroactive compensation for survivors who worked in the ghettos. Yaffa Golan has three children and nine grandchildren, and lives in Tel Aviv.