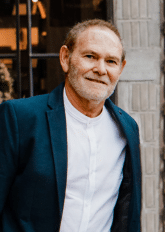 Uzi Peleg
Uzi Peleg was born in Germany, and is a business advisor, mediator, personal coach, and former CEO of business corporations.
He has published countless professional articles pertaining to management and organization, and these have been read by hundreds of thousands of people.
During his professional career as a manager and advisor, he discovered a strong connection between teaching behavioral principles to workers in a business and teaching the same principles to children.
Peleg identified a need for tools that will help young parents to convey important messages, values, and insights to their small children. His belief is that values acquired at a young age come in use in adulthood as well.
His children's book, Safe Rafe, is in fact a direct guide for parents and an indirect guide for children. The values of caution, safety, friendship, and good citizenship taught to children will guide them for the rest of their lives.
Uzi is married, a father of three and first-time grandfather.