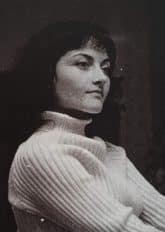 Tova Elberg
Tova Elberg was born in Lublin, Poland. She immigrated to Israel with her family when she was three, and from a young age exhibited artistic talent in a variety of fields – acting, writing, poetry, painting, sculpting, and more.
Tova was a primary school teacher for over twenty years, throughout which time she continued to develop her artistic abilities – exhibiting her art in galleries over the years, studying scriptwriting and playwriting, and never resting for a moment.
Since her retirement Tova has devoted her life to her true love of writing and creating.
The Inheritance is her first novel.