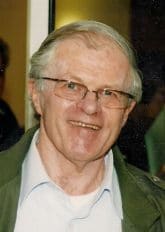 Shlomo Harary
Author Shlomo Harary was born in Czernowitz and raised in Romania until he immigrated to Israel at age 16.
After his service in the IDF, Harary went on to study geography and political science at the Hebrew University in Jerusalem, during which he was recruited as an ISA agent. His work led to the uncovering of Archbishop Hilarion Capucci as a weapons smuggler for the PLO, planned to use against the US secretary of state at the time – Dr. Henry Kissinger. Harary's book about the case was published in Israel to much acclaim, together with former agent Dr. Ronny Shaked.
Harary started working on "The Shoemaker's Law" during the COVID-19 outbreak, and it is based on his family's experiences in Romania during the Second World War. He titled the book "Aaron" in its original Hebrew edition, after his father.
Today, Shlomo Harary lives with his family in Jerusalem, is an avid fan of nature and history films and spends time cultivating his love of photography and gardening.