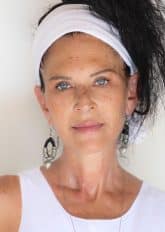 Shlomit Rozen
Shlomit Rozen has been a medium since childhood. She is a Master in Reiki and Ayurvedic medicine. She is also a certified yoga teacher, meditation guide and facilitator of guided imagery.
She accompanies people through their journey, providing clarity and love, helping them to connect to serenity and the nature of healing, leading them into their inner light and towards their soul's destiny.
She accepts the unknown and notes the synchronicities that mark her way. She is a student of life and follows her path as it presents itself.
Shlomit currently resides at the international ecological commune of Auroville, while studying at an Ashram in Pondicherry, India. She is a mother, grandmother and writer, striving to live a life of love.