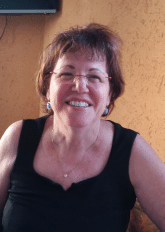 Rose Fox
Growing up, Rose Fox was always an imaginative and lively girl. Even way back then, she dreamed about the events in her novels, and was lucky enough to remember and write them down when she grew up.
She began writing after many long and eventful years.
After marrying Eitan, a professional soldier, she lived with him on a big farm, in an agricultural village, raising their four sons.
Later on, she continued her studies to eventually earn a Ph.D. in Human Behavior at the New Port University.
All this continued for many years until, finally, her desire to publish – blossoming into the novels.