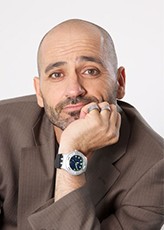 Rafael Malul
Rafael was born in a small town in the northern region of Israel, a town often bombed by its Lebanese neighbors. A son of Tunisian immigrants who came to Israel in the early fifties, he graduated from high school and joined the Israeli army like everybody else. Once discharged he moved to a kibbutz, where he lived for eight years before moving with his wife and daughter to Switzerland, where he has been living for the past twenty-five years.
Rafael is a prolific singer and songwriter, whose music can be found on Amazon, Itunes, and YouTube. Dreaming of one day becoming a famous singer, he continues to create his own music.
Rafael is a father to two grown daughters and one baby boy.