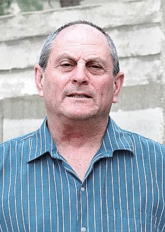 Prof. Joseph (Yossi) Yassour
Prof. Joseph (Yossi) Yassour has a DBA (Doctor of Business Administration) in Decision Theory from Harvard Business School. He lectures on Decision Theory and Management at the Ruppin Academic Center in Israel. In addition, he conducts workshops and lectures to physicians, judges, engineers, military and police commanders, and managers in Israel and abroad.
Prof. Yassour has published numerous articles in professional journals, as well six books on decision-making (in Hebrew). The last, published in 2019, is titled "Pizzas, IKEA and the Fat Man Dilemma – Improving Decision-Making by Using Active and Passive Decisions".
Other than his academic activities, Prof. Yassour served for 28 years as a rehabilitation volunteer in the Israeli Prison Authority. His work over that period produced 2 books: Decision to Kill (1995) and The Zero Illusion (2000).