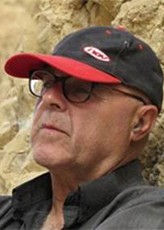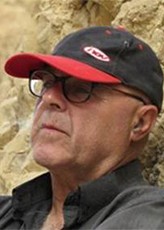 Pini Elazary
After completing 3 years of military service in an IDF special unit, E.L. Pini went to London, where he studied script writing and took on various jobs employing his unique skill set – bodyguard, bouncer, photographer, and even getaway driver (for which he has yet to suffer consequences). He later found some success as a screenwriter for advertisements and documentaries. These days, Pini likes to spend his free time cooking ,listening to operas and rock-crawling with his modified Jeep.
The story of Avner Ehrlich, although entirely a work of fiction, contains many elements based on Pini's personal life experience. Before completing a description of a fight or physical altercation, Pini will often get a group of ex-combat fighter friends together to play out the scene from beginning to end, and then uses what he learns to enhance and fine-tune it – perhaps this is why many readers attest that the fast-paced, gripping depictions often feel as if they are watching a movie, rather than reading a book.
Both in character design and plot, Pini's books exibit a uniquely modern take on the genre of terror and espionage thriller novels, while at the same time still appealing to lovers of veterans of the genre such as Tom Clancy, Daniel Silva, Brad Thor, Nelson DeMille, Terry Hayes, and David Morrell.