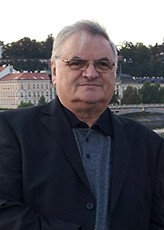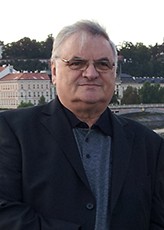 Adv. Ozias Marcovici
Ozias Marcovici was born in 1948 in Romania and currently lives in Israel. He is a graduate of the University of Medicine in Iasi (Romania) and specialized in internal medicine at Kaplan Medical Center in Israel, affiliated with the Hebrew University of Jerusalem, and in nephrology at Beilinson Medical Center, affiliated with Tel Aviv University. He worked as a director of Israel's public medical services and retired from active medical practice in 2015. In recent years he has dedicated much of his time to an old passion, history.
In 2016 Marcovici published his first book on a historical subject: Unholy Trinity, the Parallel Histories of Three Dictators: Napoleon, Hitler and Stalin (Iasi, Sedcom Libris). In 2017 he published his second book: From Paris to Tehran, the "Forgotten" King (Iasi, Danaster).
He is currently at work on his new book, The Atom: Between Science and Politics, which is expected to be published by the end of 2018.