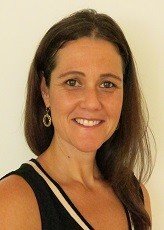 Osnat Lautman
Founder of OLM Consulting. Israeli Organizational Consultant
MA in Political Science and Communication, Bar Ilan University
Diploma in Organizational Development, NYU
Osnat is an expert in cross-cultural communication for the international business. She lived in the US for several years. Living, studying and working abroad taught her that cultural understanding is critical for business success, and also led her to decide to specialize in this fascinating field.
She has interviewed nearly 100 people who work in global companies. Some of the interviews were recorded and serve as a unique tool in her workshops. All of the workshops (cross-cultural communication, relocation, repatriation and speaking to an audience), are based on personal experience, comprehensive research, and professionalism.
Among her customers are FIDF, 888 Holdings, Corning, the Israel Defense delegation in New York, JCC Association, The Israel Export Institute, the Jewish Agency, Hebrew University, NYU Tel-Aviv, The Manufacturers Association of Israel, and many others. Osnat has assisted numerous corporations and government agencies to better manage global teams and a culturally diverse workforce.