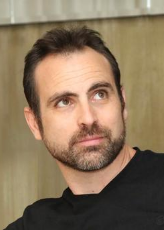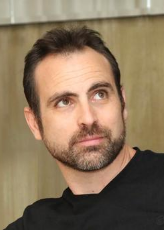 Orson B. Wolf
Orson B. Wolf is a copywriter, a social network content editor and a digital marketing specialist. But above all, he is known for his pro animal rights activities, focused mainly on dogs.
For over 20 years his professional skills and passion for animals have gone hand in hand, even leading him to set up Israel's first homeless pet publication website. As a volunteer with the S.O.S Pets Society, besides arranging the rescue and adoption of dogs, he has personally cared for at least thirty more in his home.
Being an avid fan of science fiction books, it is no wonder his first published novel is an original Sci-fi thriller about a high schooler who spends his time on the internet, in the company of his beloved canine companion…
Orson holds a bachelor's degree in Visual Communication from the Tel Aviv University and is a certified teacher. He has subsequently graduated from numerous programs in the fields of screenwriting, copywriting, website design, webmaster and campaign management. His clients are well-known Israeli companies.
His motto flows throughout his works: "Use your mind to influence the heart."
Following the success of his debut novel Chasing the Prophet, initially published in Israel, and in response to his readers' demands, he is currently working on two sequels, making Chasing the Prophet into a trilogy.
Email: orsonbwolf@gmail.com
Website: chasingtheprophet.com