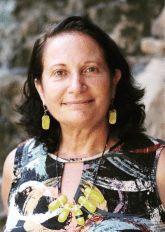 Dr. Orly Netanel
With a PhD and three M.A degrees from Tel Aviv University in hand, Dr. Orly Netanel set out on her next mission: writing Before You Tie the Knot. The idea behind the book is helping couples avoid crises in their relationships and lead an easier life.
Once she was finished writing the book, she went on to write the script for a play, "Fractures", which filled many theatre halls in Israel and caused many people in the crowd audience to identify with the new outlook on relationships it presented.
Orly also acts as an emotional and relationship counselor coacher using the Frequency Method. She is also a glass artist and has hosted and interviewed many artists on an online program called "Mixes" and has composed some 15 songs herself.
Today, she is a pensioner who enjoys spending time with her four children and six grandchildren.