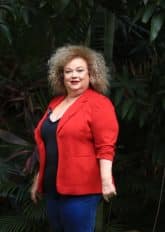 Dr. Orit Arbel
Dr. Orit Arbel's journey as a therapist began during her army service as a young NCO helping soldiers from deprived families to effectively assume their roles in the army and thereafter in society.
For the last 30 years she has been helping couples to bring life back into their relationships. Saving families from the brink of divorce and putting them on the road to fruitful and delightful marriage.
Dr. Orit Arbel, founder and developer of the Marathon Method for helping couples, to create and strengthen the sparks of romance and love over the years, and to learn how to manage a positive relationship through all the pressures and challenges the real-world throws at us. Her methods enable speedy recovery and awakening of the couple's ability to join in the dance of love.
In 2003 she founded "The Arbel College of Couple Counseling" where she has trained thousands of professionals in her unique methods. Today she is sharing knowledge with readers in her book "Awakening Your Love-life" in her simple, earthy and practical language, enabling readers to take their love-life in their hands and move it to a more gratifying level.