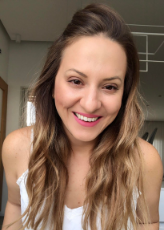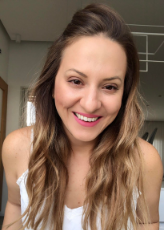 Oria Maimon Cohen
Oria Maimon Cohen grew up as an only daughter following two sons. Her entrepreneurial parents owned a leading company in the manufacturing and sales of spices and baking materials.
Her great love of books and words has been present throughout her life from the day she learned how to write. As a teenager, she filled notebooks with poems, short stories, and even lyrics for the songs of her favorite boy bands.
She wrote and delivered the valedictorian address in high school, wrote speeches and letters for those close to her, and even eulogies…
During her military service she was in 8200, an elite unit of the Intelligence Corps and immediately upon her discharge, she began studying law.
Even as a lawyer, her unique writing style was evident.
In 2011 she left the legal profession and began working as a VP marketing in the family business, where she felt her creative abilities could be better utilized.
In 2016 she decided to realize her dream, and began writing her debut novel Sand Castles which was published in October 2018.
In June 2019, her second book, Head Above Water came out.
Both were very successful.
She is married to Yaniv and they have three children: Emri, Jonathan and Ella.