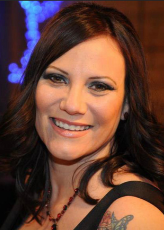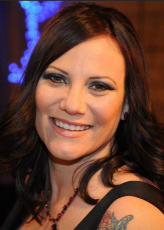 Ofrit Matzas
Ofrit Matzas, 49, is a medical aide and professional makeup artist, the youngest of 3 children.
She is very fond of animals, a talented painter and writer, likes people and company very much, and loves helping people, accepting their otherness.
She is the proud mother of Liad and Liron, a boy born in the body of a girl, who at age sixteen turned her world upside down, shaking it completely, until she finally reached the other shore-one that is more real, safer and consummated. Ofrit underwent this process with the love and courage of a mother, hand in hand with Liron, through all the accompanying turbulence and tears.
This is an accepting family that has learned much and wants to share their story, which has been
documented in a television series produced by Medalia Productions for "YesDocu".
Over the past year, Ofrit has been delivering lectures on the transition process across the country.