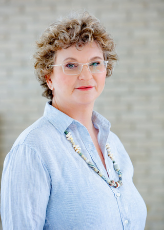 Nona Orbach
Nona Orbach is a multidisciplinary artist, therapist, blogger, lecturer, and facilitator of workshops for art therapists in Israel and around the world. Her artwork engages with archeological and historical contexts and is compiled under the title Tel-Nona. As an excavator in the Tel (mound) and preserver of the artifacts in a blog/virtual library, Nona metaphorically revives the great Alexandrian library that burnt down with its million scrolls in the first century BCE. Tel-Nona preserves its spirit of sharing knowledge in an international humanistic project.
She also leads a social movement to change the Israeli education system through the learning and understanding afforded by the studio and the language of materials. Her online learning community includes over 7,000 participants from the fields of education and therapy. She has created an English blog and a study group with the title of this book to circulate her ideas internationally.
Her previous book, The Spirit of Matter, co-authored with Lilach Gelkin, has been an immensely useful tool for therapists and educators for many years. Published in Israel in 1977, the PDF English version of the book is sold on her website.