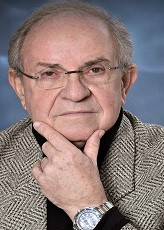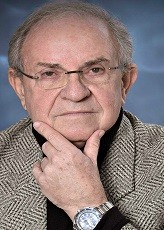 Nathan Ronen
Born in Liegnitz Poland in April 1948 to Jewish working class parents, both holocaust survivors. Immigrated to Israel in 1950. From a small, slum dweller in downtown Haifa the writer became a Department head in the defense community of Israel.
Married to Denise nee Abensour, a biologist, father of 5 and grandfather of 11.
Currently teaching marketing and industrial management in Ort College and CEO of "Syn-task", a subsidiary of Genesis, an international consulting firm for strategic planning and organizational behavior.
The Author is a dedicated volunteer in the community. He was the chairperson of the IDF veteran society, is a mentor in the SOS-Mental telephone help society of Israel , and an active national traffic police NGO.
The imprint of the parents' trauma is evident in forging the hero of the book's personality and consequently his protagonist's need to be strong and never to demonstrate weakness.
The fascination with those unique individuals in the intelligence community was the trigger for this book. People who pay a heavy toll for their commitment to defend their country. The main motives behind this dedication are addiction to adrenaline, control, action and the fact that their conduct, which under other circumstances is strictly forbidden, is sanctioned and authorized.
However, these people live in the shadows, work under false identities, and like any other person, petrified of loneliness.