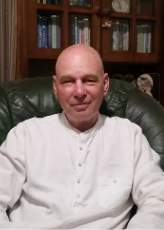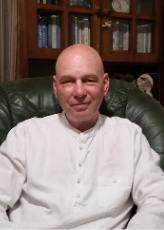 Nadav Ben-Yehuda
Nadav Ben Yehuda is a spiritual teacher, healer and instructor of self-healing, with many years of experience.
He's a graduate of the Medicin College of Chinese Medicine and Journey Accredited Practitioner of Brandon Bays' "Journey Method". Nadav also teaches Guided Imagery and Past Life Therapy among other methods.
Formerly and up to the age of 45, Nadav was an actor, director and playwright. He then fell ill with fibromyalgia which at the time was unknown to the world of medicine. He cured himself by changing his lifestyle completely at all levels, taking the path of awareness and practice, turning his life into one of devotion and healing. That is how he entered the world of holistic healing to become a therapist and teacher.
In 2014 he discovered he had cancer, and cured himself. The words of his doctor on their last appointment were "Your tumors show necrosis, as they do after chemotherapy"–which he did not undergo. As a consequence, Nadav began to help other people who suffered from different types of diseases and difficulties, to heal themselves.
The book Walking the Paths of Self-healing was received with open arms and great acclaim in Israel (the first edition sold out in six months).
Previously Nadav had written a number of plays that were performed in theaters, two children's books and poems.