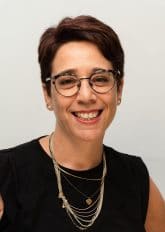 Naama Levy Eylam
Naama Levy Eylam is an Israeli author of historical romance novels. She had always wanted to write a book, but it was only after the birth of her son that she decided to pursue that dream.
As a third generation of holocaust survivors, she always felt compelled to write about this period in history. Her first novel is based on the story of her grandparents' life during the holocaust and their stay at a refugee camp in Italy, the birthplace of her father. The Italian ISTITUTO LUCE-CINECITTÀ also documented their story in a short film named "Israel che visse a Cinecittà". The author and her father appear in this film documenting their visit there as part of the research for the book.
Naama has a bachelor's degree in the history of the Jewish people and education, and a master's degree in communication & media from the Hebrew University in Jerusalem.
She is a wife and the mother of three children, two girls and a boy.