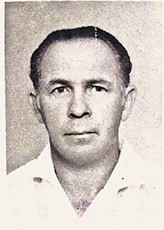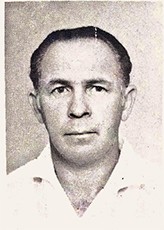 Moshe Bomberg
Moshe Mjetek Bomberg was born in 1920 in Warsaw – Poland. WWII brought him to the Warsaw Ghetto, the Osrowitz camp and the Auschwitz concentration camp where he understood that he was the only one survivor of his entire family. After the Soviets freed the camp and Mjetek was saved, he joined the Polish Security Service and from there, as a refugee, tried to make his way to Israel. His journey to Israel was not a success due to the British Mandate and he was sent to Cyprus. This is where he met his wife Sara.
In January 1949, Mjetek and Sara came to Israel and at the end of that year had their first daughter whom they named Zehava – after his mother. Their son was born 5 years later and named Yechezkel – after Mjetek's brother.
In Israel, Mjetek worked as a wrestling coach and a referee and took part in the Munich Olympics, where 11 of the Israeli team members were murdered.
Mjetek's children gave him five grandchildren and seven great-grandchildren.