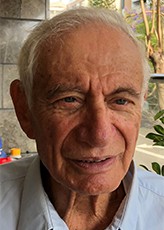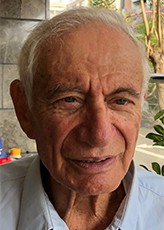 Michel Werber R.I.P
Michel Werber was born in 1938 in Brussels, Belgium. After the Nazi invasion of Belgium in May 1940, he, as a toddler of 17 months, was taken by his parents to the South of France. Upon their return to Belgium, Michel's parents found him a "hiding place": a Walloon family in a small village; where he stayed until 1945. In March 1951 Michel was sent to live on a kibbutz in Israel. There, he completes his high school studies and stayed on until 1960.
After completing his military service in the Israeli Defense Forces, he studied chemistry and biochemistry at the Hebrew University in Jerusalem and earned a doctorate in 1969 from the Technion, the Israel Institute of Technology, followed by a two-year post-doctoral research work at Brandeis University, Waltham, Mass.
Thereafter, for 35 years, he has conducted extensive research in biochemistry and biotechnology, in academic institutions, in University Hospitals, in a biotechnology company, and as a free-lance scientist.
Since 2007, he has devoted his energy to research and write the remarkable book "The Word of Abusz Werber" on the resistance activities of his father during the Holocaust in Belgium.
Michel is a great example of how a "young author", who is also an adult, turns from a successful career as a scientist and engages himself into writing fascinating memoir books.