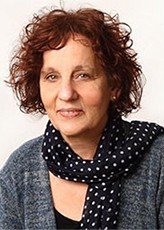 Michal Bogin Feinberg
Michal Bogin Feinberg is an experienced art therapist. For many years she has explored, and has accumulated lots of knowledge in the understanding of emotional and motoric development of children's drawings.
She is a graduate of Fine Art studies at Beit Berl College and Art Therapy studies at Haifa University, Psychotherapy studies in a psychoanalyst approach – Halfaba, Parental Instruction in Tel Aviv University, and the International Focusing Institute in New York. She has taught Art Therapy at Lesley College and at Beit Berl College. Nowadays, she works as an art therapist in a private clinic, in addition to being a lecture and an authorized instructor of Art Therapy.