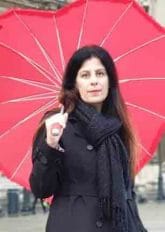 Merav Tuson Vardy
After years of the daily grind of working at a bank, Merav woke up to the realization that in this incarnation you only live once.
With a passion for writing, rich and diverse knowledge, and a lot of love of South Korea, she decided to give up tenure at her workplace and devote herself completely to writing, where previously she had only dabbled in as a hobby, alongside her career with the financial institution.
Equipped with a list of dreams such as traveling the world at least two months every year, writing books that make people think, feel, laugh, and cry, falling even deeper in love with South Korea, and dreaming of one of her books one day becoming a TV drama, she embarked on a new, exciting journey.
Merav is married and the mother of two daughters. She holds a master's degree earned with honors in the social sciences, and a real estate appraiser certification. She is an insightful individual with a positive attitude towards life.