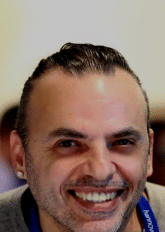 Meir Geuz
Meir Geuz is an author and poet whose poetry is born from a deep love for creation and the universe. He is also a systems analyst and a project manager in information systems, particularly in the field of insurance, a family and business mediator, a game inventor and lover of thrillers and mystery.
Meir writes in the genre of airplane books, light and fast-paced thrillers, fascinating stories imaginatively woven.
He was born in Israel in 1970 and lives in Netanya, on the Mediterranean coast.