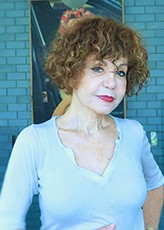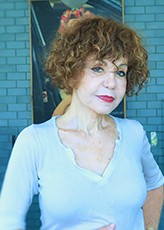 Lucy Paz
Lucy Paz's life could have been so different. She could have grown up Christian in a poor peasant family in Poland, not even knowing that she was Jewish. She could have married a rich Brazilian and spent her life giving receptions and dinners to her rich friends, a member of the exclusive clubs of Rio de Janeiro. She might have been a completely different person. But her fate was different…
In her rollercoaster life Lucy grew from a lonely, loveless orphan to the strong woman she is today.
Lucy has been living in Tel Aviv with Moti, the love of her life, for the past 50 years.
She has four grown children and 13 grandchildren, whom she adores.
She loves antiques and ancient, handmade carpets, which she discovers at the most unexpected places and recognizes immediately. She says that they are her "friends" from previous incarnations.
In her apartment by the sea in Tel Aviv, Lucy spends her time writing, reading, and creating new dreams.