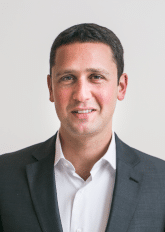 Kave Shafran
Kave Shafran is Israel's leading media coach.
In the Prime Minister's office, he is responsible for preparing Israeli ministers and members of parliament for addresses to a crowd and in front of a camera.
As a journalist, Kave has covered all of Israel's prime ministers and presidents since the days of Yitzhak Rabin and to this day.
He hosts a television show about body language and rhetoric and teaches charisma and influence in several academic and public institutions.
Shafran researched Netanyahu and his methods for five years and received a treasure of Netanyahu's documents, which include speech drafts, secret telegrams, private communications, and personal notes. These documents are revealed here for the first time in a book that became a bestseller immediately after its release.
Shafran is also the head director of the Technion's digital learning array, which is considered Israel's leading university. He founded and commanded the IDF's communications school. For two decades he edited and anchored newscasts for Israel's leading television and radio channels.
Many senior managers, TED talk speakers, and leaders from Israel and abroad have studied at the Media Training workshops in Kave Shafran's television studio in Jerusalem, and thousands of students have taken his online courses.
Sharfran is 41 years old, holds advanced degrees in media from the Hebrew University in Jerusalem and is a father of three girls.