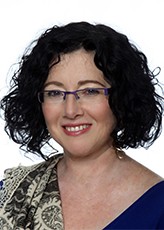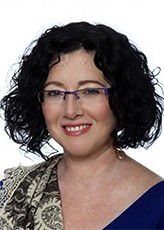 Judith Jungman Saadon
Judith is a psychologist, a therapist and a leader of women's groups inspired by biblical women. Judith spends her time writing and creating. Her book, with the enclosed cards, is the first in a series of five books that introduce women to ancient feminine wisdom, the wisdom of ancient times that lives on in us, in 'Cour collective unconscious.'
"I grew up with a love of stories and dance. As a youngster I especially loved to hear my mother recount the stories of biblical women." Eve, Sarah, Miriam, Ruth, Deborah, to name just a few, were part of her childhood. Taking ballet lessons as a child, she remembers a show where she danced the part of biblical Rachel, a shepherdess, who meets Jacob by the well. The power of the story left a lasting imprint on her.
Later on, Judith studied psychology, married and had three children, Aviya, Yair and Yuval, "who gave my life a new and fuller meaning." Her responsibilities as a working mother left no time for her other dreams. When she started suffering from back pain, she realized how much she had forgotten to take care of herself.
"I went back to dancing and got my body moving again, and gradually the pains disappeared," she shares with us.
This experience led her to take a closer look at herself, at her friends and at her female patients. Time and again she would see in others what she had seen in herself: how the demands of our busy lifestyle leave us little time for ourselves and for our dreams.
"This insight awakened in me a desire to create a way for women to reconnect to themselves; a way for each woman to rediscover her roots, to become the person she wants to be, is meant to be.It's been a long journey… "
Judith continued to study psychodrama and dance therapy. She also trained as a leader of women's circles. Over time, she rediscovered the women of the bible, who had been part of her childhood.
It occurred to her that she could help women to reconnect with themselves and with the wisdom and power hidden in the ancient stories of the biblical women, archetypal stories with universal themes.
This desire inspired Judith's creation of Feminine Wisdom Cards, published two years ago, which contain insights from the wisdom of biblical women. It was the cards that led Judith to create Ancient Feminine Wisdom – A Journey of Growth, a book that gives every woman the key to ancient feminine wisdom and an opportunity to be inspired by biblical women on their unique journey through life.
"I hope that women will enjoy this book as much as I have enjoyed working on it," she says, "It's so exciting when a dream comes true. "