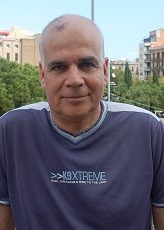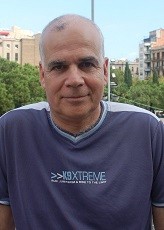 Itay Itzhaky
Itay Itzhaky (Tel Aviv, 1960) is an author, poet, entrepreneur, navy commander, history-buff and martial arts enthusiast… among other things.
Itay graduated Captain's Training in Israel's navy, served as a ship commander, took part in the first Lebanon war and eventually instructed the course himself. After over five years in the army, Itzhaky studied industrial engineering and management at the Ben-Gurion University and Business Management at Bar-Ilan University.
He took this expertise into the pharmaceutical and medical equipment industries. Since 2012, Itay has been the Chairman of the Datum Group, which develops organ and tissue-building proteins. Among his many previous positions in the field, Itay has served as the CEO of four successful pharma-tech startups and the Head of staff for R&D Division at the Teva Corporation, the largest company of its kind worldwide.
In the past, Itay published a selection of poems in collaboration with an ensemble of notable poets. His first novel was published more than twenty years ago. Additionally, he authored several short stories.
In his free time, Itay currently enjoys history and geography. Past interests include religious study; particularly in the realms of mystic and martial arts.
He is married for the second time, a father to three sons and a daughter.