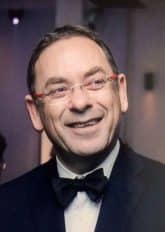 Ilan Ziri
A chat with a British businessman on a flight from Hong Kong changed Ilan Ziri's life at the age of 18. That conversation exposed him to the possibility of doing business across the world, and Ilan chased that thrill and has never stopped since.
Born in Morocco in 1958 and raised in Israel, Ilan has spent most of his professional career in Africa, in the telecommunications business. Over the years, he has been responsible for exposing many countries across the continent to the wonders of mobile phones and the internet, even in the most remote rural areas.
Africa is his first book.