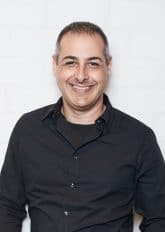 Ilan Dvir
Ilan Dvir was born and raised in northern Israel. After university graduation, he joined the police investigation department. In the course of his work, Ilan was exposed to a very special events that opened his mind to a new world.
Ilan moved with his wife and three children to the Israeli countryside and became a manager of large malls and shopping centers. He always enjoyed sharing his stories, especially those with messages for life, with his children, family and friends.
Ilan finally decided to write his first international novel as a fantasy that combines history, mythology, science, philosophy, adventure, and humor. All this with a major message that Ilan believes: the power lies within each of us; all we have to do is find it.