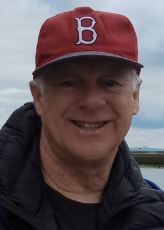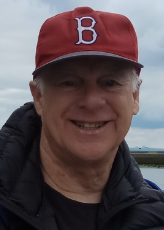 Gadi Bossin
As a boy in Canada, Gadi Bossin always knew he would live in Israel.
At the age of 19, he narrowly escaped being the victim of a Fatah land mine on a border kibbutz. When a student asked him why he had chosen to make Aliyah, he replied, "I just can't see myself sitting on the sidelines of history."
Bossin didn't sit on the sidelines. He served in the IDF and later in the reserves, lived and worked for years in Upper Galilee kibbutzim and since has resided in the Haifa area. He was founding head of English studies at a Lower Galilee college, co-founder and chief writer of an Israeli company exporting EFL programs to Korea and China, and manager/coach of Team Israel in the Under-15 Division of European Baseball.
Bossin is the author of books on American Jewish icons, Abraham Cahan and Meyer Levin, tongue-in-cheek sketches of Israeli life in Moment and Hadassah magazines, and short fiction on the alternative online publishing site, Ourboox. He also contributes to Extra Innings, an online newsletter for writers.
He lives in Kiryat Bialik with his wife Donna (m. 1977). They are the parents of three grown children, Roni, Rinat and Keren, and the grandparents of Lia (b. 2009), Dori (b. 2015) and Ariel (b. 2019).