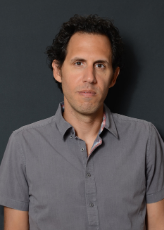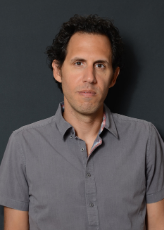 Eyal Heled
Eyal Heled is an Israeli rehabilitation psychologist and clinical neuropsychologist. He coordinates his life around three workplaces and a loving family.
Eyal has a visual impairment and takes life and the people around him very seriously, although he takes himself rather less seriously, Especially when he listens to his 70's hard rock music, sits at his drum kit or eats falafel in a pita dripping with tahini.
He enjoys good food and considers himself a 'foodie' although many of his friends would disagree.
Eyal sees this first book of his as a wish come true, because for many years it has been important to him that people get a unique inside look on disability. Although among his various professional endeavors he acts as the chief psychologist of a neurological rehabilitation department, treats individuals with various disabilities, supervises interns in psychotherapy and neuropsychological evaluation, and publishes papers in the field of cognitive neuropsychology, his "Mind in Rehabilitation" is not an academic book, but one which aims to approach the everyday reality of so many people.