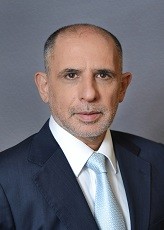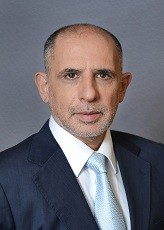 Erez Aharoni
Mr. Erez Aharoni grew up in Ramat Gan, Israel. As a child, he led in the boy scouts and played sports. He was drafted to the Israel Air Force, and completed his fighter pilot training course in 1978.
Later on, he served as a pilot in the Hercules squadron, and participated in various flights and missions, including the immigration of the Jews of Ethiopia.
After his discharge, he studied Law, finishing his degree at Tel Aviv University.
Mr. Erez Aharoni is one of Israel's foremost commercial lawyers and one of the founders and managing partner of the international law firm of Zysman, Aharoni, Gayer & Co. Mr. Aharoni is also a partner and an owner of the U.S. law firm ZAG/S&W and of the chinese law firm ZAG/JunZeJun.
Mr. Aharoni has gained prominence in the fields of commercial law, litigation, and real estate. Mr. Aharoni specializes in handling the various legal aspects of complex commercial transactions, and has extensive experience in large-scale real estate transactions on a domestic and international basis. He is also an expert on legal and commercial aspects of media and communications law in Israel, and has significant experience in a wide variety of legal issues involving civil and commercial litigation, as well as in legal action in the various judicial instances. Mr. Aharoni has served as liquidator and trustee of large corporations, on behalf of institutional investors, as well as an appointed officer of the court for these purposes.
His love of writing and fiction began at a young age. In 2004, his story 'Cackling (The Sounds of the Duck)' won first prize in the Uriel Ofek Short Fiction competition. In 2006, his first book, 'Half a Moustache', was published by Maariv, and three years later, his novel 'The Eagle's Secret' was published by Kinneret Zmora-Bitan.
In 2011, his newest book, 'Wildfire', edited by Amnon Jackont, was published by Kinneret Zmora-Bitan.